by Steve St. Angelo
SRSRocco Report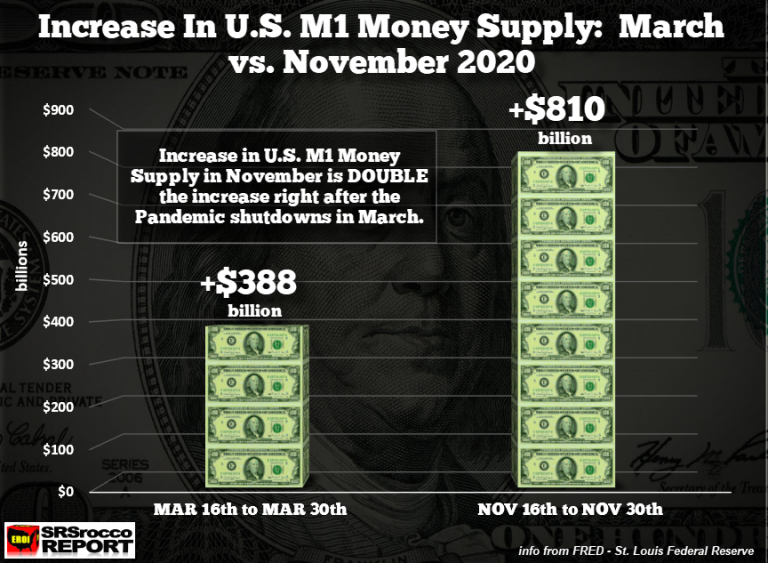 The increase in the U.S. money supply in the past two weeks is absolutely shocking. Something must be seriously wrong behind the scenes at the U.S. Treasury and Federal Reserve for the M1 Money Supply to increase more in the past two weeks than it did in six weeks during the beginning of the pandemic shutdowns in late March.
I wrote about this in my last subscriber video, INVESTOR WARNING: Markets Just Propped Up By Half-Trillion In Liquidity, Brace For Major Correction Ahead. In just one week, the M1 Money Supply surged by $498 billion. While that was stunning, I was quite shocked to see another huge increase in the past week.
The FRED – St. Louis Federal Reserve just updated their M1 Money Supply figures showing another increase of $312 billion, on top of the $498 billion added the week prior. So, the total increase in the U.S. M1 Money Supply for Nov 16th to Nov 30th is a shocking $809 billion. Compare that to the $388 billion increase from Mar 16th to Mar 30th when the pandemic shutdowns first began.