by Mac Slavo
SHTF Plan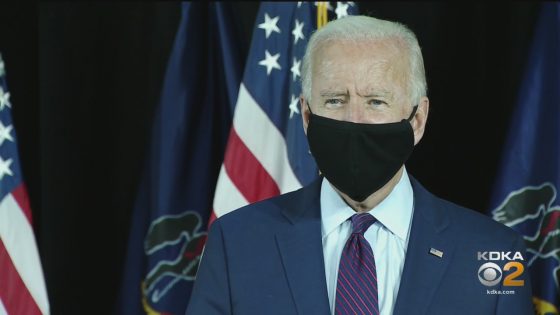 Joe Biden will "ask" Americans to wear face masks for 100 days if he is inaugurated in January. Biden also wants head medical tyrant, Dr. Anthony Fauci to be his chief medical adviser and to join his scamdemic response team.
Biden said he tapped Fauci for the job after their first substantive meeting on Thursday, requesting that he continue his role as a top health adviser and to remain on the White House's coronavirus task force, where he's served under President Donald Trump since the team was created in January, according to a report by RT.
Are Face Masks & COVID Rituals Occultist Symbols For Submission?
Creepy Uncle Joe also said he'd be willing to get the COVID vaccine as a "model to the nation." But remember, these people make a living as parasites, siphoning off the wealth of producers and lying to make it seem moral.
Continue Reading at SHTFPlan.com…