by Charles Hugh Smith
Of Two Minds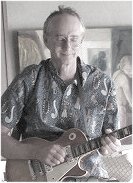 An idea that's simple as an abstraction–vaccine ID cards–turns out to be extremely difficult once real-world operational realities must be dealt with.
Authorities around the world have made it clear that they will do "whatever it takes" to vaccinate their citizenry with one of the first available vaccines. Authoritarian states may mandate universal vaccinations while less authoritarian states will favor a "carrot and stick" approach of offering benefits to the vaccinated and exclusions from employment, education, travel and most of everyday life for those who refuse to be vaccinated.
To identify the vaccinated and unvaccinated, many nations are planning to issue ID cards or "vaccine passports." As an abstraction, this seems straightforward, but if we start digging into the actual operational requirements of this mass ID card issuance and distribution, a number of common-sense issues
arise.
Vaccination cards will be issued to everyone getting Covid-19 vaccine, health officials say (CNN)
Continue Reading at OfTwoMinds.com…