by Charles Hugh Smith
Of Two Minds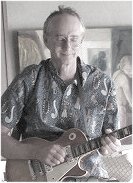 Trust in institutions, authorities and Big Pharma is scraping the bottom of the barrel, and rushing these vaccines into mass use with extremely high expectations of efficacy is setting up the potential for a devastating loss of trust in the vaccines should they fail to live up to the claims of 100% safety and 95% effectiveness.
We're being assured by Pfizer and Moderna that their Covid vaccines are 95% effective and are safe enough to be injected into hundreds of millions of people. Before accepting these extremely consequential claims, let's look at the actual testing process and results.
In the Pfizer trial, half of the 44,000 volunteers received the vaccine and the other half got a placebo shot. Then the researchers waited around to see how many of the volunteers randomly came down with Covid. Pfizer reported that out of 170 cases of Covid, 162 were in the placebo group and eight were in the vaccine group.
Continue Reading at OfTwoMinds.com…