by Pam Martens and Russ Martens
Wall Street on Parade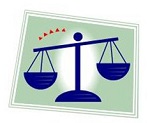 Presidential candidate Joe Biden has called for Americans to have patience as states continue counting their legitimately filed ballots. Donald Trump, instead, attacked the legitimate counting of these votes in numerous states and declared himself the winner around 2:30 a.m. this morning from the East Room of the White House. Trump said he wanted all vote counting to stop and would be taking his case to the U.S. Supreme Court.
Trump's fit of pique over the continued counting of mailed-in ballots in Pennsylvania is like the defendant who has killed his parents and is now demanding that the Judge show him mercy because he's an orphan.
It was the Republican State Legislature in Pennsylvania that earlier this year refused the request by counties to be allowed, because of the pandemic, to begin counting the mailed-in ballots prior to election day. As of this morning, more than 1.4 million, timely received, mailed-in ballots remain to be counted in Pennsylvania.
Continue Reading at WallStreetOnParade.com…