by Steve St. Angelo
SRSRocco Report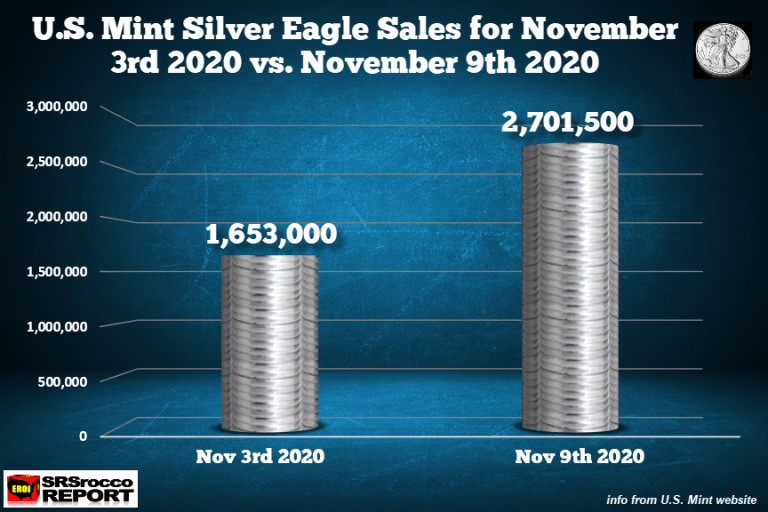 Another week and another 1 million Silver Eagles were sold by the U.S. Mint. In the first ten days of November, sales of Silver Eagles are nearly six times higher than the total for November 2019. With premiums now down in the $4-$6 range, investors continue to acquire Silver Eagles more than any other official silver coin.
While Canadian Maple Leaf sales are also strong, they will not surpass the estimated 28-30 million Silver Eagles sold this year. The U.S. Mint updated its figures yesterday to show 2,701,500 Silver Eagles, up from the 1,653,000 sold on November 3rd.
That turns out to be 1,048,500 sold in a week. It will be interesting to see what the sales will reach for the remainder of the year as the markets continue to be volatile with Presidential election politics, the global pandemic, and economic uncertainty. As I mentioned, sales of Silver Eagles in the first ten days in November are nearly six times greater than last year.
Continue Reading at SRSRoccoReport.com…