by The Wealth Research Group
SHTF Plan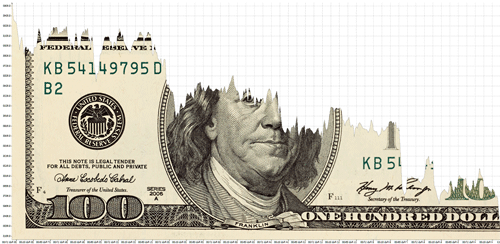 Imagine having a rally car, like a smaller-category Ford Fiesta, on the starting line. Right next to it, imagine a semi-trailer truck, with more wheels, a much bigger engine, and more horsepower. Now, imagine that the little Ford Fiesta gets installed with the same engine as the semi-trailer, so they're both racing with the same amount of horsepower. If they both press the pedal to the metal at the same moment, the Fiesta will fly out of the gate much more aggressively than the semi-trailer truck will.
Being more nimble and much lighter, it can race ahead much faster than its heavy opponent. Economic recessions make the velocity of currency stall. It makes it so that the semi-trailer and the tiny Fiesta hit a wall (semi-truck being a large business and Ford Fiesta representing a small business). Once the impact is felt, the survival rate of the truck driver is higher and the damage done to him is far less harmful than the fatal wounds inflicted upon the driver of the little Fiesta. If both survive, though, and are bailed out of the mess by fixing all of their issues, the first few seconds of the race will clearly be won by the Ford Fiesta since it's built to shoot with speed from the starting line.
Continue Reading at SHTFPlan.com…