by Charlie Spiering
Breitbart.com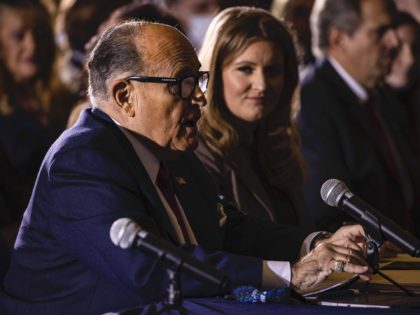 Former New York City Mayor Rudy Giuliani appeared at a public hearing of Pennsylvania Republicans Wednesday to review his claims of voter fraud and election irregularities in the commonwealth.
The hearing was hosted by the Pennsylvania Senate Majority Committee, led by State Sen. Doug Mastriano (R-Adams/Cumberland/Franklin/York) at the Wyndham Hotel in Gettysburg.
President Trump is relying on Giuliani and campaign lawyer Jenna Ellis to represent his legal battle to challenge 2020 election results in each state.
An audience of Pennsylvania Trump supporters also appeared to listen to the presented evidence.
"All we ask is that you listen to the facts that we are presenting and then evaluate it," Giuliani said.
Continue Reading at Breitbart.com…