by John W. Whitehead
The Rutherford Institute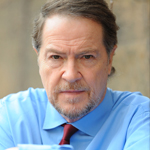 "Anyone who cares for someone with a developmental disability, as well as for disabled people themselves [lives] every day in fear that their behavior will be misconstrued as suspicious, intoxicated or hostile by law enforcement." – Steve Silberman, The New York Times
They shot at him fourteen times.
Walter Wallace Jr.—a troubled 27-year-old black man with a criminal history and mental health issues—was no saint. Still, he didn't deserve to die in a hail of bullets fired by two police officers who clearly had not been adequately trained in how to de-escalate encounters with special needs individuals.
Wallace wasn't unarmed—he was reportedly holding a knife when police confronted him—yet neither cop attempted to use non-lethal weapons on Wallace, who appeared to be in the midst of a mental health crisis. In fact, neither cop even possessed a taser. Wallace, fired upon repeatedly by both officers, was hit in the shoulder and chest and pronounced dead at the hospital.
Continue Reading at Rutherford.org…