by Charles Hugh Smith
Of Two Minds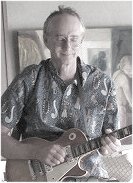 Now that the bubble has burst, the hope is that removing the pin will magically restore the burst bubble. Sorry, it doesn't work that way.
Here's the fantasy: if we stop the shutdowns, the economy will naturally bounce back to its oh-so wunnerful perfection of Q3 2019. This is a double-dose of magical thinking and denial. The U.S. economy was unraveling in 2019 from 11 long years of Fed-induced over-capacity in almost everything (except integrity, competition, transparency and social cohesion) and the bone-crushing burden of corrupt, greedy cartels that have the nation by the throat.
The reality nobody dares mention is that thanks to 20 years of the Federal Reserve's easy money, there's rampant over-capacity everywhere you look: there's too many cafes, bistros, restaurants, fast-food outlets, hotels, resorts, AirBnBs, unprofitable Tech Unicorns, airline flights, Tech startups, office towers, retail space, malls, absurdly overpriced apartments for rent, storage facilities, delivery services, office sublets, colleges, attorneys, unemployed workers with multiple credentials–the list of too much, too many is endless.
Continue Reading at OfTwoMinds.com…