Plus: Obamacare and qualified immunity before SCOTUS, Uber can acquire Postmates, and more…
by Elizabeth Nolan Brown
Reason.com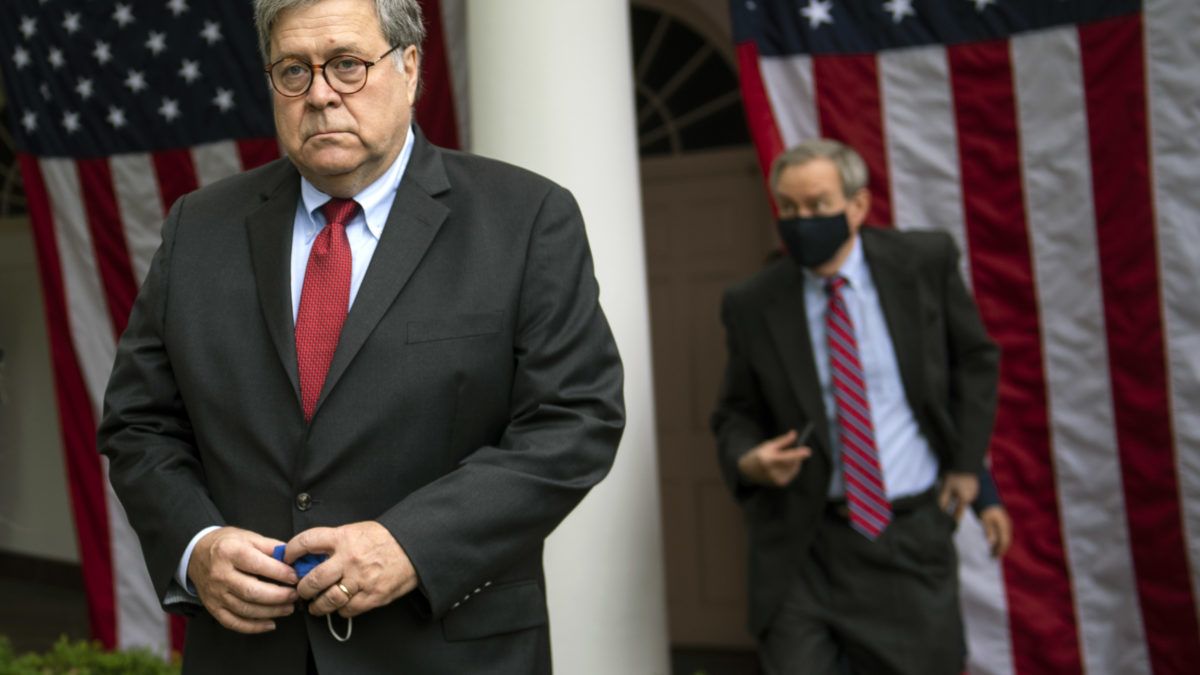 Attorney General Bill Barr instructed U.S. prosecutors to look into any credible claims of election irregularities in their districts. A Monday letter from Barr is spawning a lot of worries that the Department of Justice (DOJ) backs President Donald Trump's spurious allegations of voter fraud or is at least attempting to lend credence to them. And yesterday's protest resignation of Richard Pilger, head of the DOJ branch that oversees election crimes, only added to that effect.
But Barr's letter doesn't give the impression that he's trying to help Trump hijack the election. Rather, he seems to be trying to walk a very fine line and perhaps even stamp out his boss's conspiracy claims.
There's no simply ignoring them at this point; not just Trump but other prominent Republicans have backed these claims of fraud, despite the total lack of evidence and the sheer scale that would've had to take place for it to have affected the election outcome.
Continue Reading at Reason.com…