by Charles Hugh Smith
Of Two Minds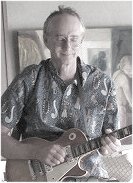 Better not to risk any radical evolution that might fail, and so failure is thus assured.
When times are good, modest reforms are all that's needed to maintain the ship's course. By "good times," I mean eras of rising prosperity which generate bigger budgets, profits, tax revenues, paychecks, etc., eras characterized by high levels of stability and predictability.
Since stability has been the norm for 75 years, institutions and conventional thinking have both been optimized for incremental change. This is an analog of natural selection in Nature: when the organism's environment is stable, there's little pressure to favor random mutations, as these can be risky.
Why risk big changes when everything's working fine as is?