from Zero Hedge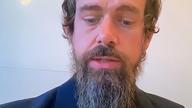 Facebook's Mark Zuckerberg, Twitter's Jack Dorsey, and Google's Sundar Pichai will be virtually testifying Wednesday morning before a congressional committee about Section 230 of the Communications Decency Act that shields social media companies from liability over what content users post.
The hearing titled, "Does Section 230's Sweeping Immunity Enable Big Tech Bad Behavior?" – will begin at 10:00 a.m. A handful of Republican senators are expected to grill the three tech CEOs for their blatant anti-conservative bias.
The hearing comes six days before the presidential election, addresses the long-held legal protections for online speech – an immunity that critics in both political parties say enables these companies to abdicate their responsibility to moderate content, exposing their biases, which has become increasingly transparent in recent weeks as the Hunter Biden laptop stories are reported (and censored) on specific social media platforms. That has become an important topic among conservatives who feel tech companies are unfairly censoring them.