by James Rickards
Daily Reckoning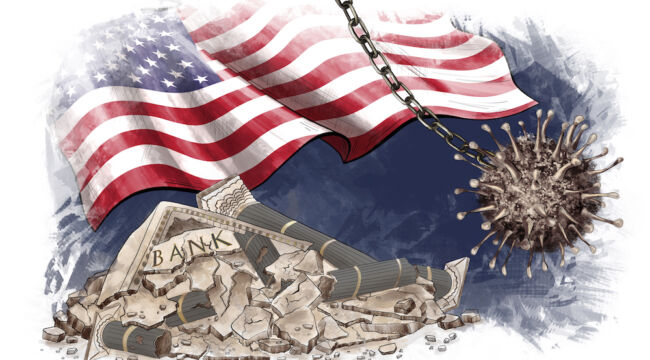 Everyone knew the second quarter of 2020 was going to be a disaster, and it was. The U.S. economy fell by 31.4% (annualized) in the second quarter.
But, the expectation was that we'd have a V-shaped recovery with a sharp bounce-back in the third quarter, a reopening of closed businesses, rehiring of the unemployed and a rising stock market.
But so far, the economy is not following the script laid out for it by the politicians and experts.
The stock market did rally, but that was mainly because the stock index components are heavily weighted to companies least affected by the pandemic including Amazon, Apple, Netflix, Alphabet (Google), Facebook and Microsoft.