by Sovereign Man
Sovereign Man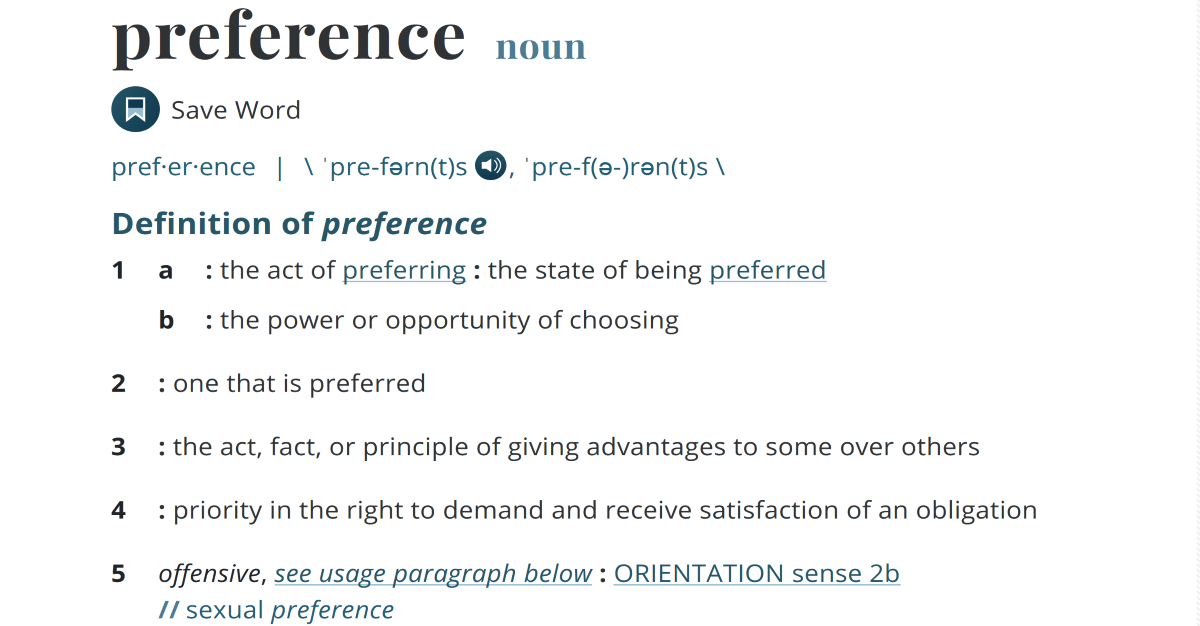 Are you ready for this week's absurdity? Here's our Friday roll-up of the most ridiculous stories from around the world that are threats to your liberty, risks to your prosperity… and on occasion, inspiring poetic justice.
Dictionary changes definition of "preference" for Twitter mob
For a long time, the terms "sexual orientation" and "sexual preference" have been used interchangeably without controversy.
That all changed in an instant when Judge Amy Coney Barrett said "sexual preference" during her Supreme Court nomination Senate hearings.
A few extra-woke Senators chastised Barrett, claiming the word "preference" implies that gay people choose their sexual orientation.