from Zero Hedge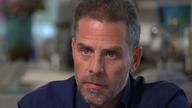 […] MSM organizations may have largely ignored findings from a Senate Intel Committee report, released last month, which claimed that some of Hunter Biden's activities in Ukraine raised "counterintelligence and extortion" concerns. On the day that report dropped, Rep Adam Schiff brushed it aside, accusing his GOP colleagues in the Senate of "promoting the same Russian disinformation", per the New York Post.
Well, we'd be interested to hear what Schiff & Company have to say about this.
In a shocking report based on documents collected by the FBI – but which haven't been previously disclosed in the press – the New York Post reveals that Hunter Biden introduced his father – then the Vice President of the United States – to a top executive at Burisma, the shady Ukrainian energy firm where Biden once served as a board member.