by Steve St. Angelo
SRSRocco Report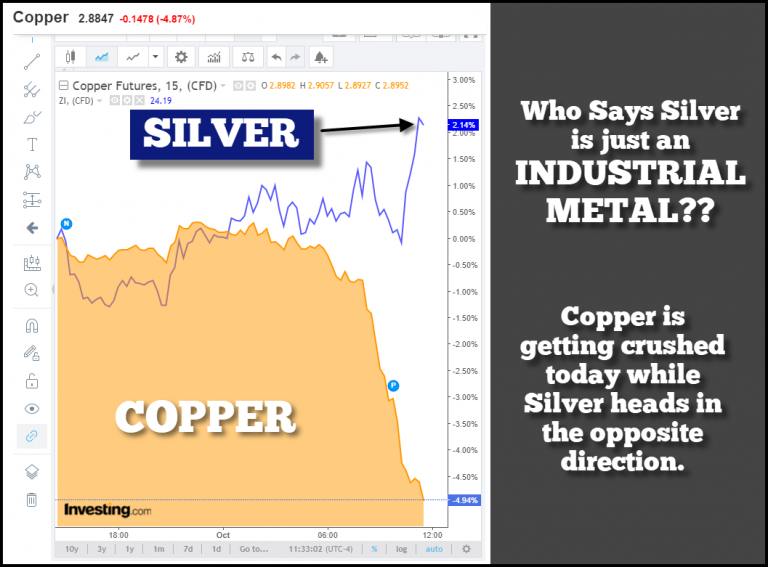 The notion that silver is just an "Industrial Metal" was utterly destroyed today as both the copper and oil prices were crushed as silver surged higher. This is precisely what I was looking for as a positive sign showing that silver is now disconnecting itself from the INDUSTRIAL METAL BALL & CHAIN.
While analysts will continue to regurgitate that the future silver price depends on industrial demand, we can now take this analysis and throw it into the dustbin. The world is heading into a new paradigm of "Building Wealth to Protecting Wealth." And let me tell you, you cannot protect wealth in most STOCKS, BONDS, or REAL ESTATE. Those days are over for good.
Unfortunately, 99% of investors still haven't figured that one out yet… but they will.