by Charles Hugh Smith
Of Two Minds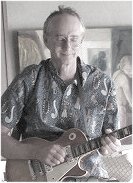 Anyone claiming they can project the trajectory of the U.S. and global economy is deluding themselves.
Normalcy depends entirely on everyday life being predictable. To be predictable, life must be stable, which means that there is a high level of certainty in every aspect of life.
The world has entered an era of profound uncertainty, an uncertainty that will only increase as self-reinforcing feedbacks strengthen disrupting dynamics and perverse incentives drive unintended consequences.
It may be more accurate to say that we've entered the Empire of Uncertainty, an empire of ambiguous borders and treacherous topology.
Continue Reading at OfTwoMinds.com…