by Ed Steer
GoldSeek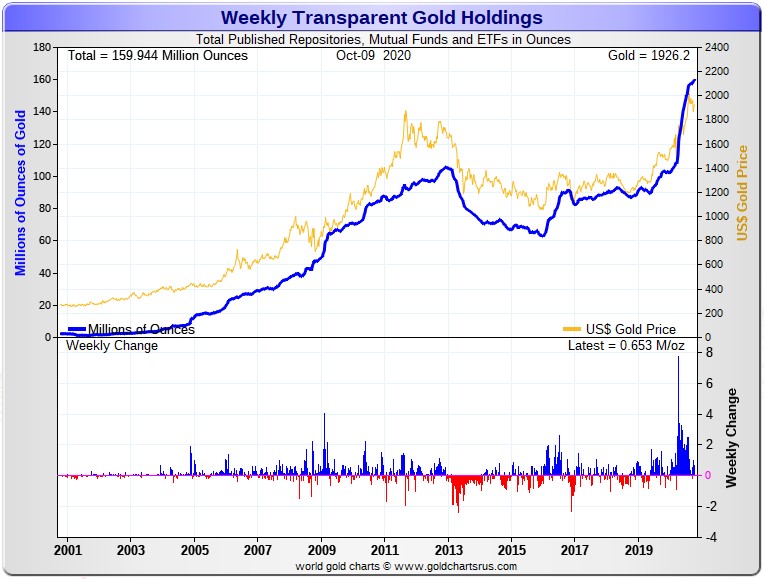 Here are the usual 20-year charts from Nick that show the total amount of physical gold and silver in all known mutual funds, depositories and ETFs as of the close of business on Friday.
During the week just past, there was a net 780,000 troy ounces of gold added. The number on the chart below shows only 653,000 troy ounces, but the COMEX warehouse stocks in gold and silver for Thursday didn't show up on his website for whatever reason, so I had to add in the net 127,000 troy ounces added on Thursday [posted above] manually.
[…] In gold, the commercial net short position increased by a scant 2,290 contracts…229,000 troy ounces, which is mostly a rounding error in the grand scheme of things.
They arrived at that number by decreasing their long position by 9,256 contracts — and also reduced their short position by 6,966 contracts — and it's the difference between those two numbers that represents their change for the reporting week.