by Kyle Morris
Breitbart.com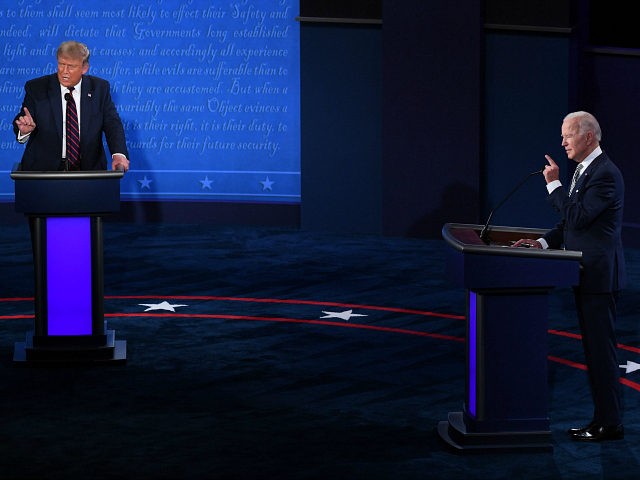 A CNBC/Change Research poll released Thursday showed that the great majority of viewers will continue to support their initial choice for president in November following the first presidential debate between President Donald Trump and former Vice President Joe Biden.
Asked whether their vote had changed after the debate, only two percent of respondents said yes while 98 percent said no.
According to data from the poll, 53 percent of voters who took part suggested that Biden did a better job, compared to 29 percent who claimed Trump did better. Of those surveyed, 77 percent said the first debate between the two candidates did not make them feel proud to be an American.
Despite the first chaotic debate, a 55 percent to 28 percent majority of respondents in the poll stated there should be more debates this year.