by Pam Martens and Russ Martens
Wall Street on Parade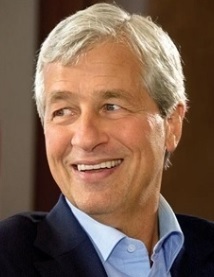 For years we've been trying to figure out why JPMorgan's Board of Directors hasn't sacked its Chairman and CEO, Jamie Dimon, as the bank racked up two felony counts in 2014 for its failure to alert U.S. regulators to glaring red flags in the bank account it held for Bernie Madoff's Ponzi scheme; one felony count in 2015 for rigging foreign exchange markets; and two more felony counts just last month for rigging the precious metals and U.S. Treasury market. (The bank admitted to all five counts.) In addition, the bank came under another criminal investigation in 2012 and 2013 when it lost $6 billion of its bank depositors' money gambling in credit derivatives in London (the London Whale scandal).
Turns out Jamie Dimon has been taking very good care of the Directors on his Board and they have been taking very good care of Dimon – turning him into a billionaire, notwithstanding the worst criminal record of any major bank in the history of the United States.
The JPMorgan Chase Board of Directors has a stunning number of incestuous conflicts of interest, few of which have not been properly spelled out to shareholders. Others have never been mentioned to shareholders.