by Charles Hugh Smith
Of Two Minds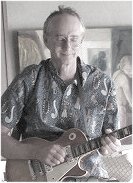 And so we face the ultimate irony: 'bailing-out-everything' destroys the entire rotten system.
You've probably noticed things no longer work as well as they once did. For example, the store's online inventory says something is in stock and when you get to the store, it's not on the shelf. A small issue, but telling nonetheless.
Or you might call a local government agency to get an explanation of how a new fee is calculated, and nobody's ever available to explain it–or sort out your punitive late fee even though you paid on time.
You've probably noticed services cost a lot more now, but the quality has eroded. Sure, it's easy to blame it all on the pandemic, but quality has been eroding as costs have risen for years.