by Charles Hugh Smith
Of Two Minds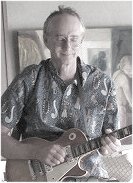 For all these reasons, the risks of systemic collapse are much higher than commonly anticipated.
There's an irony in discussing risk: since we all have an instinctive reaction to visible risk, we think we understand it. But alas, we don't, especially when the risk is invisible and systemic.
We even misjudge extremely visible risk. People routinely die rushing to save someone who foolishly waded into fast-moving water a few yards above a waterfall. The rescue is clearly suicidal and doomed but they try anyway, doubling the tragedy by losing their own life.
We're prone to ignore risks that we've taken and gotten away with before: boat's overloaded and seas are rising? Hey, we've done this a hundred times and nothing bad ever happened.
We overestimate our level of control. Don't worry, I got this… crash.