by Charles Hugh Smith
Of Two Minds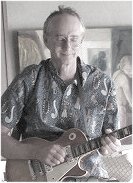 What the political class and the Financial Nobility don't yet grasp is that ALICE will never go back to her insecure, low-wage job, ever.
Meet ALICE: Asset Limited, Income Constrained, Employed, at least she was employed until the pandemic presented impossible choices between taking care of her children and their education, and her aging parents, and keeping her demanding, low-wage job.
Though it doesn't fit in with the cute mythology of "capitalism" that apologists love to promote, ALICE wasn't working to get ahead–she was working to barely survive in an economy where wages have stagnated for decades and recently lost ground at an alarming rate as costs for everything from rent to childcare to utilities have soared while her hours have been cut.
This is the neofeudalism I've often described here: the modern-day equivalent of the landless (i.e. owns no capital) serf is a landless (i.e. owns no capital) debt-serf with student loans, an auto loan and credit card debt and income that is constrained by globalization, financialization and the scarcity of high-paying work that isn't reserved for insiders and the privileged few who chose their wealthy, well-educated, socially connected parents wisely.
Continue Reading at OfTwoMinds.com…