by Mac Slavo
SHTF Plan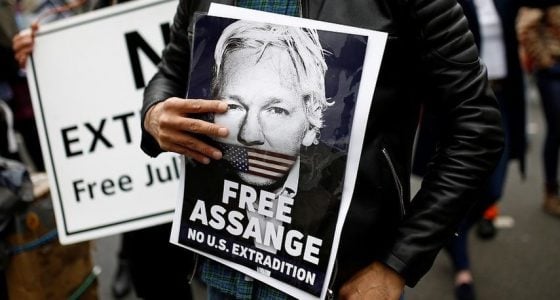 There is still some integrity in the human race. Julian Assange was offered a pardon from President Donald Trump in exchange for giving up the source of the Democratic National Convention emails that he leaked. Assange declined the offer refusing to throw his source under the bus.
Assange's defense revealed the pardon deal to a court in London on Friday, where the WikiLeaks founder is currently fighting extradition to the United States. Should he lose, he will be tried for espionage offenses and could face 175 years behind bars, according to a report by RT.
Assange has literally declined the offer to stop the brutal torture he's enduring in London in order to protect his source. Defense lawyer Jennifer Robinson told the court that former US Rep. Dana Rohrabacher and another Trump campaign associate, Charles Johnson, offered a pardon if Assange were to reveal the source of the emails, which are widely considered to have helped Trump win the 2016 presidential election.
Continue Reading at SHTFPlan.com…