by Pam Martens and Russ Martens
Wall Street on Parade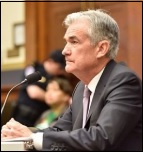 The Dow Jones Industrial Average closed with a loss of 632 points yesterday (a 2.25 percent decline) while the Nasdaq erased 465 points for a loss of 4.11 percent.
As Wall Street witnessed its most vicious correction since March over the past three consecutive trading sessions, a curious thing happened at the Fed. The Fed's repo loan money spigot which had churned out more than $9 trillion cumulatively to the trading houses of Wall Street from the inception of the bailout program on September 17, 2019 to our tally in mid-March of this year, pumped out nary a drop of cold cash in repo loans as the market swooned.
Big zeros in loans provided by the Fed populated their data sheets on all three days of the selloff.
However, to comfort Wall Street with the knowledge that the Fed is prepared to go all out if the need arises, the Fed holds its repo loan operation twice a day: at 8:30 a.m. and again at 1:45 p.m. – every single day that the U.S. market is open.
Continue Reading at WallStreetOnParade.com…