by Charles Hugh Smith
Of Two Minds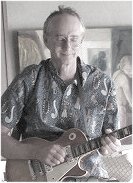 The banquet of consequences for the Fed, the elites and their armies of parasitic flunkies and factotums is being laid out, and there won't be much choice in the seating.
Words can be debased just like currencies. Take the word sacrifice. The value of the original has been debased by trite, weepy overuse to the point of cliche. Like other manifestations of derealization and denormalization, this debasement is invisible, profound and ultimately devastating.
Consider the overworked slogan of implied shared sacrifice: we're all in this together. Pardon my cynicism, but doesn't this sound like what the first class passengers in the lifeboats shouted to the doomed steerage passengers on the sinking Titanic?
Here is the ice-cold reality of America in 2020: Sacrifice for Thee But None For Me. This isn't a new trend, of course. Any measurable sacrifices shared by all the socio-economic classes ended with World War II in 1945, and since then it's been one long slide to Sacrifice for Thee But None For Me.
Continue Reading at OfTwoMinds.com…