[Ed. Note: How many times have we heard this B.S. during the last TWO DECADES IN Afghanistan? We're always coming home "next week"… They'll be spewing the same crap in 2035.]
by Matthew Boyle
Breitbart.com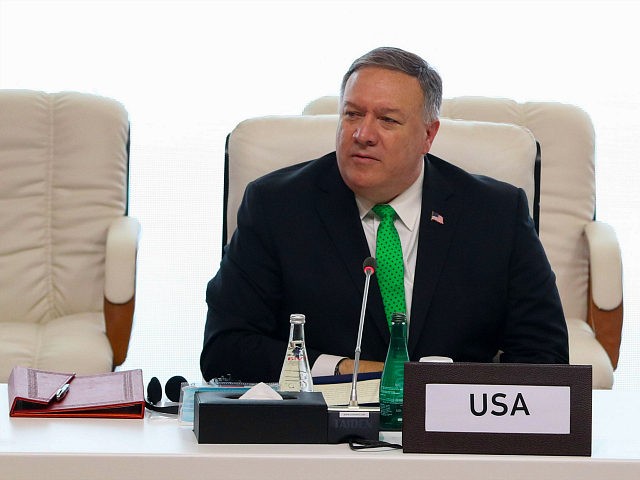 DOHA, Qatar — U.S. Secretary of State Mike Pompeo told Breitbart News exclusively — after meetings between Afghan government officials and Taliban leaders as part of the beginning of intra-Afghan peace negotiations — that the process is moving along on pace for a full withdrawal of all U.S. forces from Afghanistan by the spring of 2021.
"I do," Pompeo said when asked if the process is moving on pace with a Feb. 29 agreement between the United States and Taliban leadership that laid out the framework for the United States to reduce the troop count to zero by April or May of next year.
Pompeo told Breitbart News that the process for a full withdrawal of all U.S. forces by the spring of next year requires three main conditions of the Afghan government and Taliban leaders.
Continue Reading at Breitbart.com…