by Pam Martens and Russ Martens
Wall Street on Parade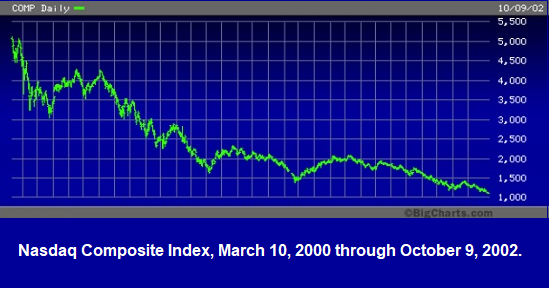 There were ghosts of the dot.com bust of 2000 to 2002 on every trading screen yesterday.
The Nasdaq composite index fell 4.96 percent to close at 11,458.10 but the carnage in many of the underlying stocks was far worse. Notably, 50 stocks in the tech-heavy Nasdaq dropped 9 percent or more yesterday, including some of this year's highfliers.
One of those highfliers was Zoom Video Communications (ZM). Zoom closed on the first day of trading this year at $68.72; flew to $457 by September 1; lost 9.97 percent yesterday to close at $381.32 – still showing more than a quintupling of its market value in a span of eight months. That stock has a nose-bleed-worthy price-to-earnings ratio of 474.
While much of the focus has been on the bubble in the big tech names like Alphabet (parent of Google), Amazon, Apple, Facebook, Microsoft, and Netflix, dozens of smaller companies have been spiking higher this year while their prospects for sustainable earnings growth are dubious at best: The same overriding characteristic of the dot.com bust.
Continue Reading at WallStreetOnParade.com…