by Charlie Spiering
Breitbart.com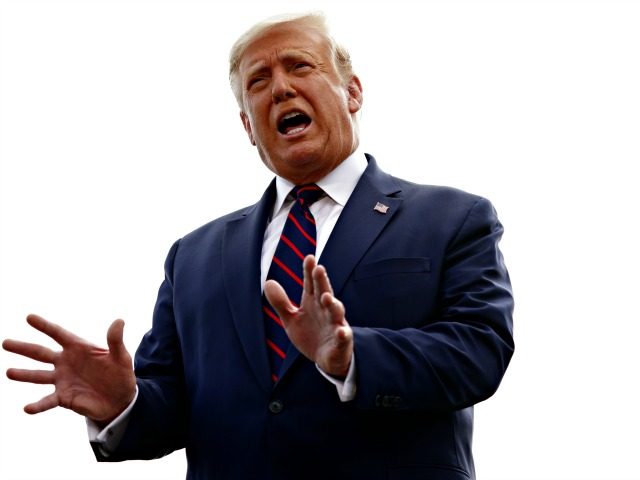 President Donald Trump on Tuesday repeated that he did not want to issue a national mask mandate during the coronavirus pandemic.
"There is, by the way, a lot of people don't want to wear masks," Trump said. "There are a lot of people that think the masks are not good."
The president commented on masks after a voter from an ABC News town hall hosted by George Stephanopoulos asked him why he did not support a national mask mandate.
He recalled witnessing waiters serving at a restaurant touching their masks to adjust them and then touching the plates.
"The concept of a mask is good, but … you are constantly touching it, touching your face, touching plates," he said. "There are people that don't think masks are good."
Continue Reading at Breitbart.com…