by Charles Hugh Smith
Of Two Minds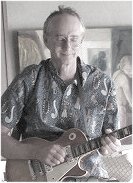 The "system" known as a city, now bloated and overgrown by decades of mal-investment, will be forced to become self-supporting.
So let's look at the urban exodus that's exciting so much commentary. Two essays pin each end of the urban exodus spectrum: James Altucher's NYC Is Dead Forever, Here's Why focuses on the technological improvements in bandwidth that enable digital-economy types to work from anywhere, and the destabilizing threat of rising crime. In his telling, both will drive a long-term, accelerating urban exodus.
Jerry Seinfeld's sharp rebuttal, So You Think New York Is 'Dead', focuses on the inherent greatness of NYC and other global metropolises based on their unique concentration of wealth, arts, creativity, entertainment, business, diversity, culture, signature neighborhoods, etc.
Today I'm publishing a guest essay on the topic by correspondent R.J.:
Dear Jerry and James: You're Both Wrong About New York, And I doubt you'll ever be able to see why.
Continue Reading at OfTwoMinds.com…