Treasury's Mnuchin says goal is to have an 'overall agreement' by end of week, votes next week
by Jonathan Nicholson
Market Watch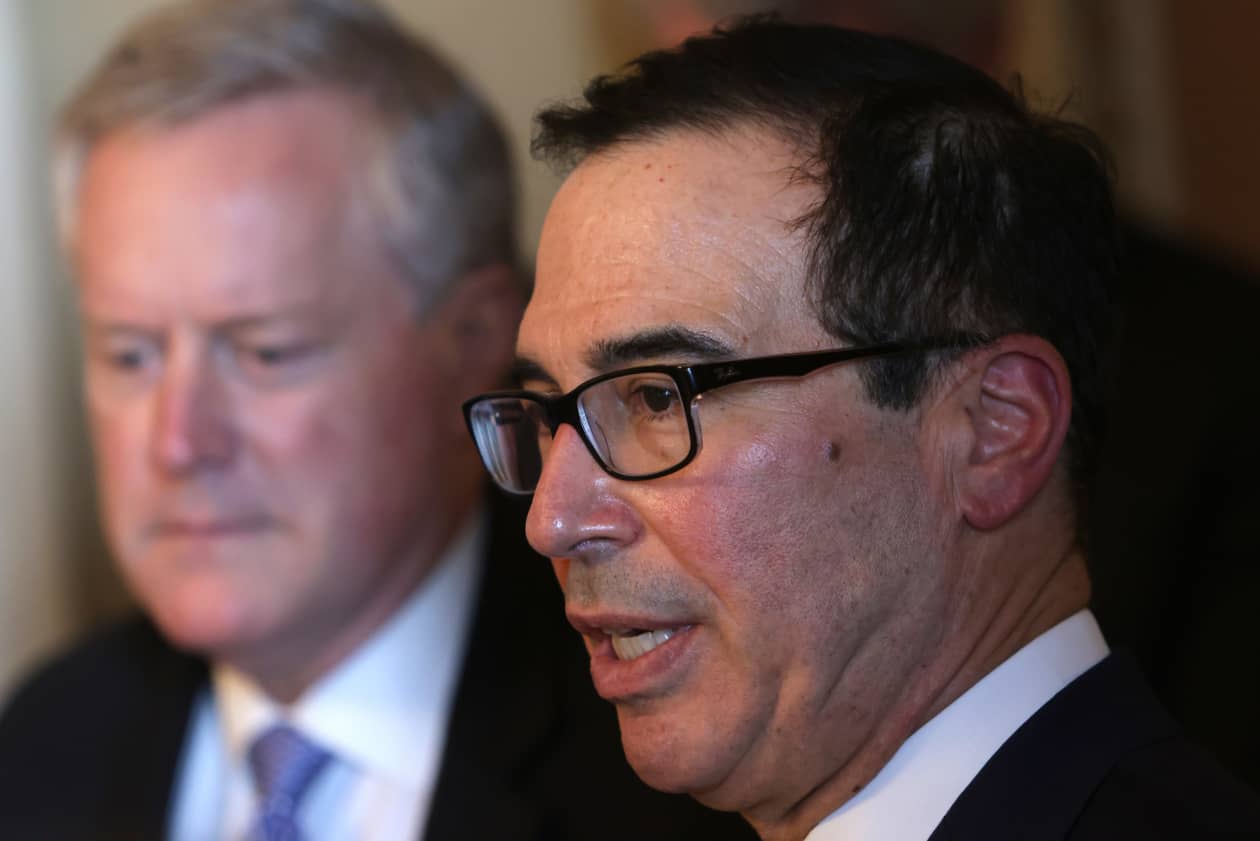 After more than a week of almost daily face-to-face meetings, Trump administration officials and congressional Democratic leaders have agreed to try to reach a coronavirus-aid bill deal by the week's end.
Treasury Secretary Steven Mnuchin told reporters on Capitol Hill of the new timeline late Tuesday.
"We are pleased to report that although we still have a lot of open issues — I just want to be very clear, we're not at the point of being close to a deal — but we did try to agree to set a timeline that we're going to try to reach an overall agreement, if we can get one, by the end of this week, so that the legislation could be then passed next week," Mnuchin said.
A Democratic aide confirmed that party leaders were in agreement on the timeline.
Continue Reading at MarketWatch.com…