The coronavirus pandemic has ushered in an age of sloppy, inaccurate journalism and a heightened need for media literacy.
by Nick Gillespie
Reason.com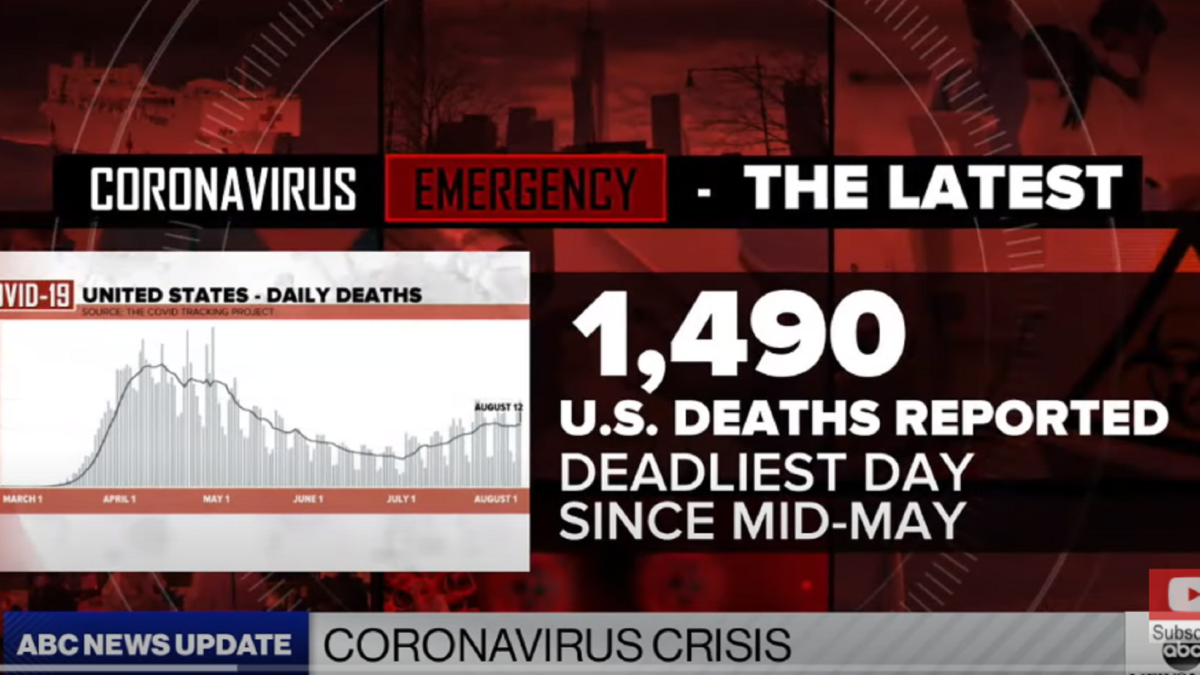 Under the best of circumstances, reporting on COVID-19 is tough. There are simply too many unknowns, and even when officials aren't manipulating the truth they aren't always willing to cop to the fact that they really don't have solid answers.
But there's really no excuse for journalism as sloppy and misleading as the August 13 ABC News segment whose headline blared "US reports highest single-day of COVID-19 deaths." This video was widely shared, appearing not just on the main ABC News site, but also on Good Morning America, MSN.com, and elsewhere. And it simply wasn't true.
Continue Reading at Reason.com…