by Pam Martens and Russ Martens
Wall Street on Parade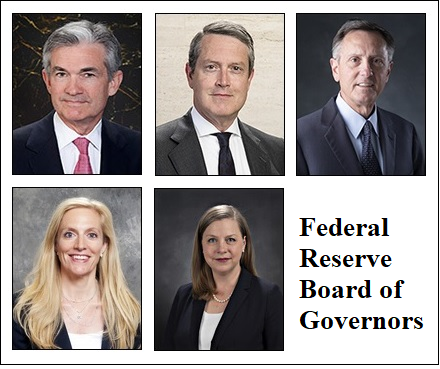 Federal Reserve Chairman Jerome Powell and Randal Quarles, the Vice Chairman for Supervision at the Fed, have stated in testimony before Congress that they would be providing transaction level details of their Section 13(3) Emergency Lending Facilities on a regular, ongoing basis. But the three oldest of those facilities, the Primary Dealer Credit Facility (PDCF), the Commercial Paper Funding Facility (CPFF), and the Money Market Mutual Fund Liquidity Facility (MMLF), which were all created more than four months ago in mid-March, have yet to release any transaction level details to the public.
The Fed is required to provide reports every 30 days on its emergency lending facilities. Those reports are located at this Fed website. If you scroll down, you will find that transaction level reports have been provided for four of the Fed's emergency lending programs. But the three programs listed above, which are the oldest of the programs, have no transaction level details.