by Charles Hugh Smith
Of Two Minds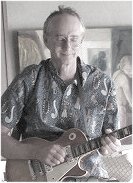 We have three basic ways to counter the destructive consequences of stress.
We have all experienced the disorientation and "brain freeze" that stress triggers. The pandemic and the responses to the pandemic have been continuous sources of stress, i.e. chronic stress, which is the pathway to burnout, the collapse of our ability to cope with the burdens pressing on us.
Authorities keep promoting a bogus "recovery" narrative. The disconnect between what the authorities are claiming and what people are actually experiencing is widening, and these unbridgeable contradictions lead to meltdown. No wonder more and more people are "losing it" as their neural circuitry melts down under the strain of synthesizing what they experience (crisis) and what they're told (the "recovery" is already glorious and getting better every day).
Continue Reading at OfTwoMinds.com…