by John Vibes via TheMindUnleashed.com
Zero Hedge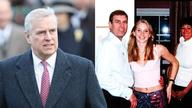 According to a former member of the Royal guard who worked on Prince Andrew's security detail, The London Metropolitan Police have destroyed evidence that could have revealed where Prince Andrew was on the night that he is accused of having sex with a teenager that was being trafficked by Jeffrey Epstein and Ghislaine Maxwell.
The night in question is March 10th, 2011, as well as the morning hours of March 11. Virginia Giuffre, who was known by the name Virginia Roberts at the time, says that she was taken to London by Epstein and Maxwell and was expected to have sex with Prince Andrew.