by Dr. Ron Paul
Ron Paul Institute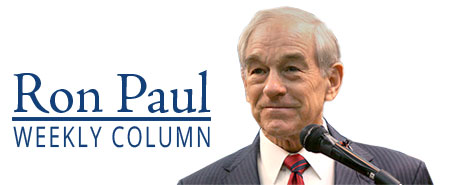 The US foreign policy establishment has for decades been dominated by neoconservative interventionists and falsely-named "humanitarian" interventionists. These people believe that because the United States is the one "exceptional nation," no conflict anywhere in the world could possibly be solved without our butting our noses into it.

One of President Obama's few foreign policy successes was to work with European countries on a deal that would see a reduction of sanctions on Iran in exchange for a series of Iranian moves demonstrating its abandonment of a nuclear weapon.
The American neocons as well as the hardliners in Saudi Arabia and Israel were furious at the compromise, but for a couple of years it showed real promise. Trade between Europe and Iran was increasing and there was no evidence that Iran was reneging on its obligations. Even American companies were looking to Iran for business opportunities. Whenever goods flow between nations, war becomes less likely.
Continue Reading at RonPaulInstitute.org…