by Breitbart News
Breitbart.com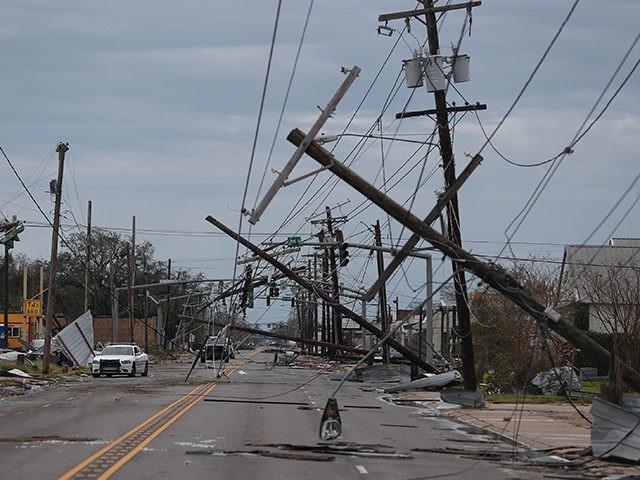 LAKE CHARLES, La. (AP) — Hurricane Laura pounded the Gulf Coast with ferocious wind and torrential rain and unleashed a wall of seawater that could push 40 miles inland as the Category 4 storm roared ashore Thursday in Louisiana near the Texas border. At least one person was killed.
Laura battered a tall building in Lake Charles, blowing out windows as glass and debris flew to the ground. Police spotted a floating casino that came unmoored and hit a bridge. But hours after the hurricane made landfall, the wind and rain were still blowing too hard for authorities to check for survivors.
[…] Gov. John Bel Edwards reported Louisiana's first fatality — a 14-year-old girl who died when a tree fell on her home in Leesville.
Hundreds of thousands of people were ordered to evacuate ahead of the hurricane, but not everyone fled from the area, which was devastated by Hurricane Rita in 2005.
Continue Reading at Breitbart.com…