by Joel B. Pollak
Breitbart.com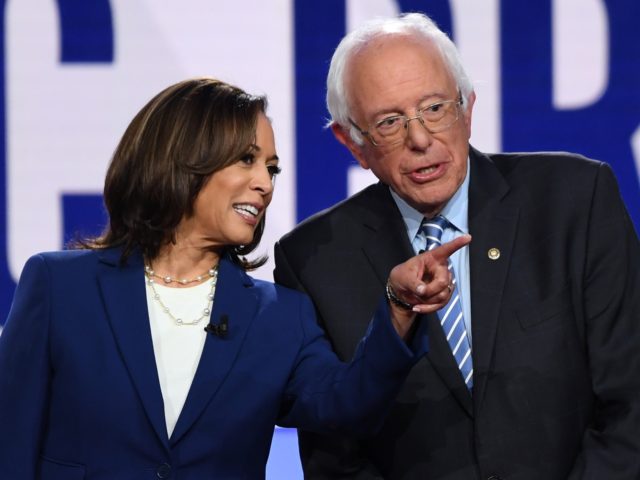 The non-partisan GovTrack.us website rated Sen. Kamala Harris (D-CA) the most left-wing member of the Senate in 2019 — further left than "democratic socialist" Sen. Bernie Sanders (I-VT).
In 2018, Harris was ranked the fourth-most left-wing. But by 2019 — a year she spent running for president — Harris had moved to the furthest extreme.
She was an early co-sponsor of the Senate version of the "Green New Deal" of Rep. Alexandria Ocasio-Cortez (D-NY), as well as the "Medicare for All" bill introduced by Sanders, which would have eliminated all private health insurance.
Harris also supported granting free health care to illegal aliens, slashing military budgets, and other radical proposals.