by Charles Hugh Smith
Of Two Minds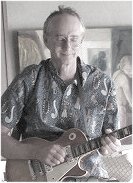 Two simple regulations would drive a stake through Wall Street's corrupt, evil heart.
While the corporate media is focused on the presidential election, perhaps the more interesting question is: could Wall Street Lose the election? That is, could Wall Street face potentially fatal restrictions regardless of who wins?
If this seems farfetched, consider the history of abrupt social-political-financial turn-arounds that surprised the mainstream. Off the top of my head I would point to Big Tobacco and environmental controls on Big Industry.
For decades, Big Tobacco was politically invulnerable. Big Tobacco greased the political machinery with huge contributions to politicos and massive lobbying campaigns to deny the self-evident reality that smoking was hazardous to human health.
Continue Reading at OfTwoMinds.com…