by Charles Hugh Smith
Of Two Minds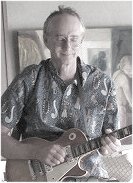 As businesses, agencies and organizations recalibrate to the reality that the V-shaped recovery was nothing but a brief fantasy, 6 million additional jobs lost may be a best-case scenario rather than the worst-case scenario.
It is somewhat less than reassuring that the "official" unemployment rate of around 12% is roughly half of the "real-world" unemployment rate. As always in the wonderful world of statistics, especially politically potent ones, it depends on what you measure, what you don't measure / act as if it doesn't exist, and how you measure what you do measure.
Everyone who digs beneath the headline numbers of employment / unemployment soon discovers a number of jarring anomalies in what the media presents as "factual statistics."
The first is that the Bureau of Labor Statistics (BLS) doesn't actually count the number of people who are employed / unemployed; they rely on a sampling survey of employers, which is more like an election poll than an actual measurement.
Continue Reading at OfTwoMinds.com…