Government agents brutalizing people are in the wrong, whether or not we sympathize with those on the receiving end.
by J.D. Tuccille
Reason.com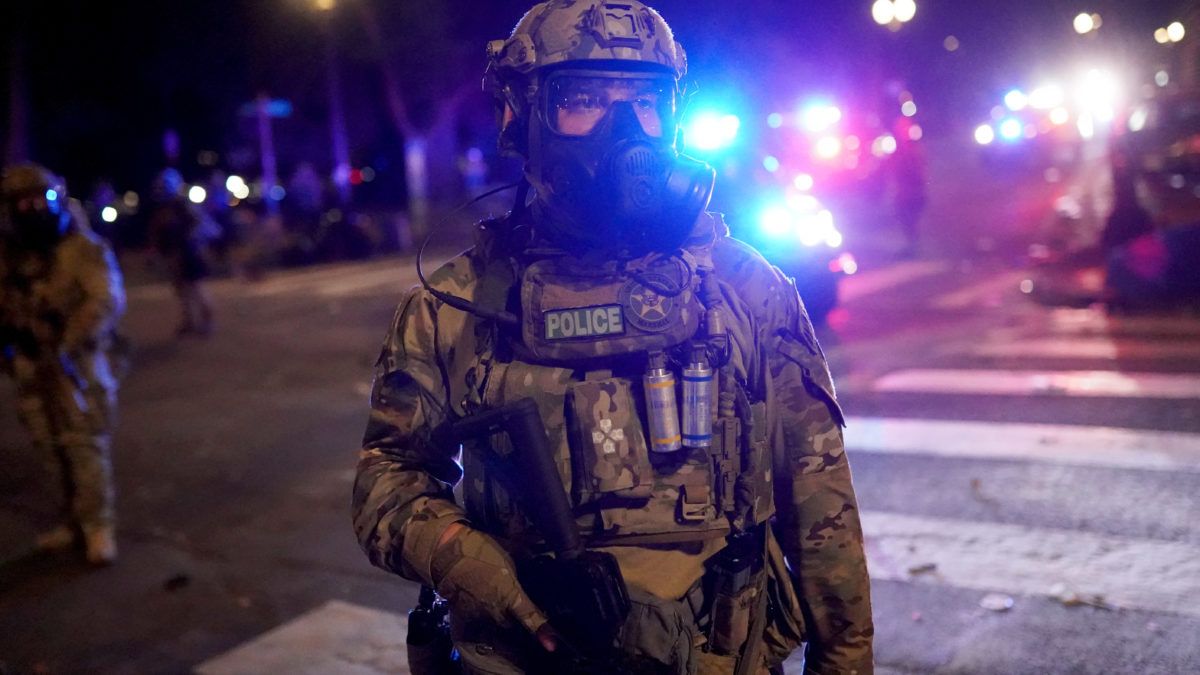 Federal law-enforcement agents brutally enforcing the government's will against a segment of the population on the outs with the current administration are "jack-booted government thugs," the National Rifle Association (NRA) charged in communications with its membership. Questioned by the press, the gun-rights group's Wayne LaPierre defended the heated words, saying "they are a pretty close description of what's happening in the real world."
But that was in 1995, and the federal agents in question were (very much still) out-of-control agents with the Bureau of Alcohol, Tobacco, Firearms and Explosives (ATF). Now booted-and-helmeted Department of Homeland Security (DHS) agents battle protesters in Portland over the protests of local officials, adding fuel to the fire of violent demonstrations there and in a growing number of other cities. Yet the NRA and other past critics of federal overreach are silent.
Continue Reading at Reason.com…