by Charles Hugh Smith
Of Two Minds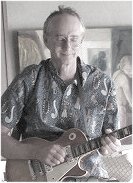 Our society has a legal structure of self-rule and ownership of capital, but in reality it is a Neofeudal Oligarchy.
Now that the pandemic is over and the economy is roaring again–so the stock market says — we're heading straight back up into the good old days of 2019. Nothing to worry about, we've recovered the trajectory of higher and higher, better every day in every way.
Everything's great except the fatal rot at the heart of the U.S. economy hasn't even been acknowledged, much less addressed: every sector of the economy is nothing but one form of neofeudal extortion or another.
Let's spin the time machine back to the late Middle Ages, at the height of feudalism, and imagine we're trying to get a boatload of goods to the nearest city to sell. As we drift down the river, we're constantly being stopped and charged a fee for transiting one small fiefdom after another. When we finally reach the city, there's an entry fee for bringing our goods to market.