Some have likened incidents to Charlottesville-style attempts at vehicular manslaughter, others see the protesters as the agitators putting everyday citizens at risk
by Danielle Wallace
FOX News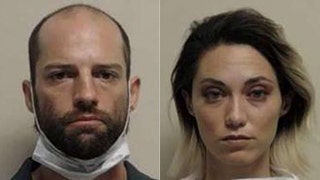 Protesters who have taken to streets around the country to demand a national reckoning on racial injustice since the death of George Floyd have used the tactic of blocking traffic – and in some instances captured on video – have swarmed cars, jumped on the hoods and even attacked drivers.
Depending on their point of view, some have likened incidents to Charlottesville-style attempts at vehicular manslaughter. Others seeing videos circulating on social media view the protesters as the agitators putting the safety of everyday citizens at risk.
A recent 911 call from a frightened Virginia woman who dialed for help when protesters pounded on the hood of her vehicle and blocked her path – all while her young daughter cried in the back seat – has left many questioning what to do should police officers not intervene on their behalf.