by MN Gordon
Economic Prism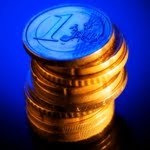 Second quarter 2020 came and went like a California wildfire. The economic devastation caused by the government lockdowns was swift, the destruction immense, and the damage lasting. But, nonetheless, in Q2, the major U.S. stock market indices rallied at a record pace.
The Dow booked its best quarter in 33 years. The S&P 500 posted its best performance since 1998. And the NASDAQ had its biggest increase since 1999…jumping 38.85 percent in just three months.
The economy, on the other hand, was severely scorched. Decades of debt had built up like dead wood amongst a forest understory. Then, at the worst possible time, government lockdown orders sparked a match and set it ablaze.