by Steve St. Angelo
SRSRocco Report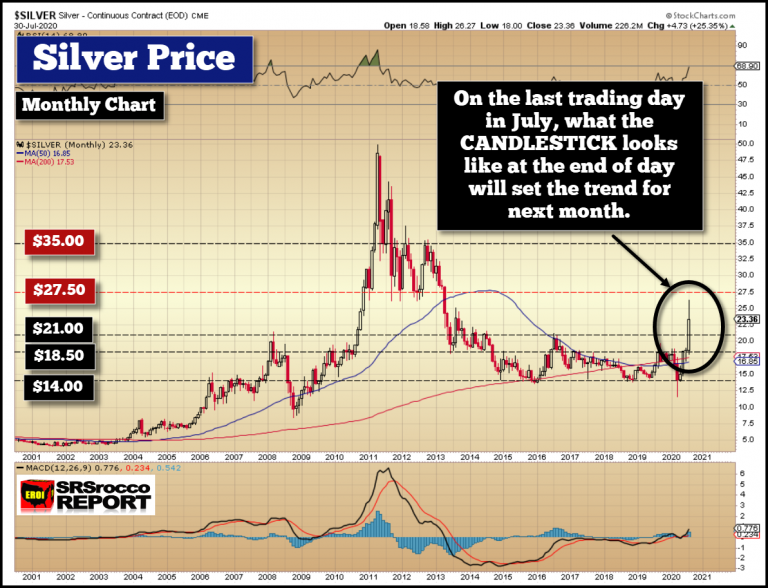 While there is a lot of volatility in the silver price during early U.S. trading, where it closes today will likely set the trend for next month. For silver to remain in a bullish trend, it was necessary to hold a key support level during Asian trading last night and in the U.S. markets today. So, far… that is what taking place.
Before I continue with the technical analysis, I want to reiterate that I am only showing what professional traders are looking at. Right now, they control the price movement of the metals. So, if you are watching silver's price on Kitco.com or other exchanges, then I am just providing analysis to show why it is behaving a certain way, due to technical setups.
Thus, do not complain that technical analysis is useless in a "Rigged" market if you are going to WATCH the silver price movement every day or throughout the day.