by Kristina Wong
Breitbart.com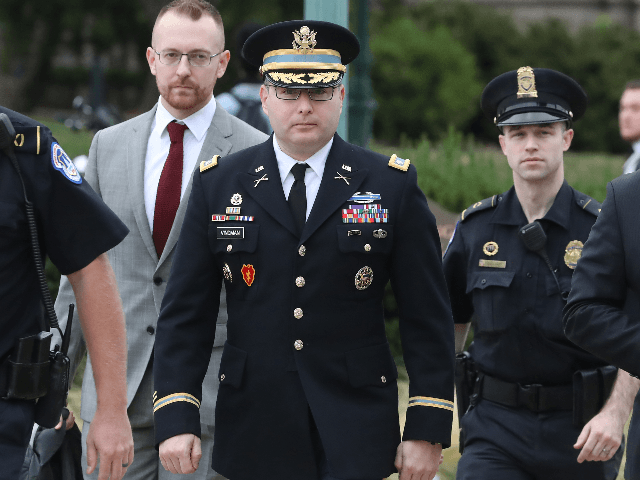 Sen. Tammy Duckworth (D-IL) announced Thursday that she would block the promotions of 1,123 senior military officers until Defense Secretary Mark Esper promises that he will promote Army Lt. Col. Alexander Vindman, who is believed to have communicated with the "whistleblower" that sparked Trump's impeachment.
Her office called the move "unprecedented" but said it came in response to reports of "political interference in military matters" by Trump — the commander in chief.
The statement said Trump "may be seeking" to retaliate against Vindman for testifying against him. During the impeachment hearings, Vindman testified that he was listening to the call between Trump and Ukrainian President Volodymyr Zelensky, and later talked about it to others — including an intelligence official believed to be the whistleblower.