by Pam Martens and Russ Martens
Wall Street on Parade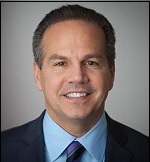 The CEOs of four of the most valuable technology companies in the world — Google's Sundar Pichai, Amazon's Jeff Bezos, Facebook's Mark Zuckerberg and Apple's Tim Cook — testified remotely on Wednesday in a House investigation into whether they are exercising monopoly power in violation of antitrust law in the United States and need to be broken up or more tightly regulated.
Amazon and Facebook came out of the hearing the most severely damaged with evidence obtained by the House Judiciary's Subcommittee on Antitrust, Commercial and Administrative Law that strongly suggests they have engaged in illegal, predatory behavior.
There was also significant evidence that Google and Apple are engaging in practices that stifle competition and harm America.
Fines and new regulatory legislation are going to be needed to rein in the abuses.