by Steve St. Angelo
SRSRocco Report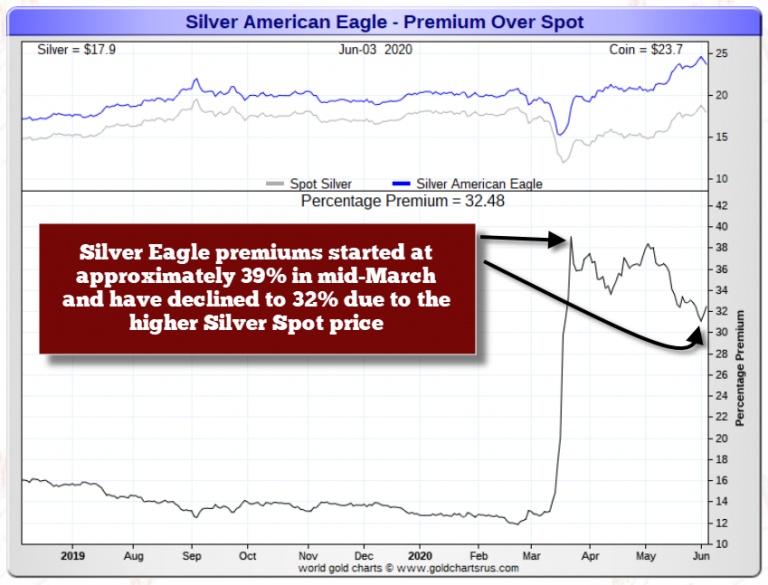 If investors are waiting for much lower premiums to purchase silver bullion products, they may be waiting for quite some time. Due to the global contagion, investors have bought a record amount of silver bullion. However, as supply disruptions and lack of availability impacted the market, premiums on many silver bars and coins surged higher and continue to remain elevated.
While the Federal Reserve and central banks have propped up the markets and financial system with trillions of digital and printed Dollars, at some point, the situation will get out-of-hand. It's hard to know when this will take place, but I got my SILVER DOLLAR bet on "Sooner" rather than much "Later."
There seems to be some ERRIE CALM in the markets, even though there are all these protests taking place across the United States.
Continue Reading at SRSRoccoReport.com…