by Charles Hugh Smith
Of Two Minds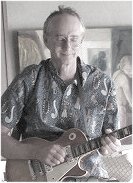 Once you allow your economy to become dependent on extremes of debt, leverage, inequality, legalized looting, monopoly, pay-to-play politics and speculative asset bubbles, a depression is inevitable.
The pandemic lockdown will be blamed for the Greater Depression, but the lockdown only toppled all the dominoes that were already lined up. The lockdown would have been survivable if the economy hadn't been over-indebted, over-leveraged, burdened by insanely high costs, stripmined by greedy monopolies, dependent on stock market fraud, destabilized by extreme inequality, corrupted by political pay-to-play and addicted to speculation.
The apologists always blame depressions on central banks not printing money fast enough, while overlooking the real drivers: debt, high costs and dependence on speculative bubbles. As noted here many times, revenues and income can quickly slide lower, but debt must be serviced regardless of revenues and income.
Once debt payments dominate expenses, any wobble in revenues / income / cash flow triggers default.
Continue Reading at OfTwoMinds.com…